Agenda
10 February 2020
12:45
Academy Hall, Domplein 29, Utrecht
PhD Defence Wouter Klem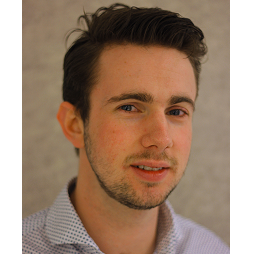 On 10 February Wouter Klem will defend his PhD dissertation: Born out of fear. Transnational police cooperation against the anarchist 'conspiracy', 1880s-1914.
At the end of the nineteenth century, a new chapter in the history of security unfolded. An unprecedented terrorist threat, in the form of a perceived anarchist 'conspiracy', forced politicians, diplomats and police officers into new forms of cooperation.
TERRORISM AND COUNTER-TERRORISM
From the early 1890s onwards, the Western world was confronted with an unprecedented series of violence, bomb attacks and political murders. In public and political perception, the truly anarchist danger turned into a comprehensive conspiracy against the entire social order. Despite the era of irreconcilable nationalism, European police forces managed to organize an extensive, cross-border network. Klem's research shows that the first wave of global terrorism was accompanied by the first far-reaching development of counter-terrorism: through far-reaching transnational police cooperation, the development of modern identification technologies and the exchange of uniform knowledge.
THE BIRTH OF SECURITY COOPERATION
This cooperation originated on the personal title of police officers. After the Austro-Hungarian Empress Elisabeth was killed by an anarchist attack in 1898, this practice was embedded in institutional structures. Central offices were established throughout Europe for the collection of intelligence, which was shared systematically, standardised, homogeneously and above all directly with similar offices in other countries. Although this institutionalised network was increasingly hampered by international political and nationalist interests, the threat of anarchist terrorism did lay the foundations for forms of security cooperation that still exist today.